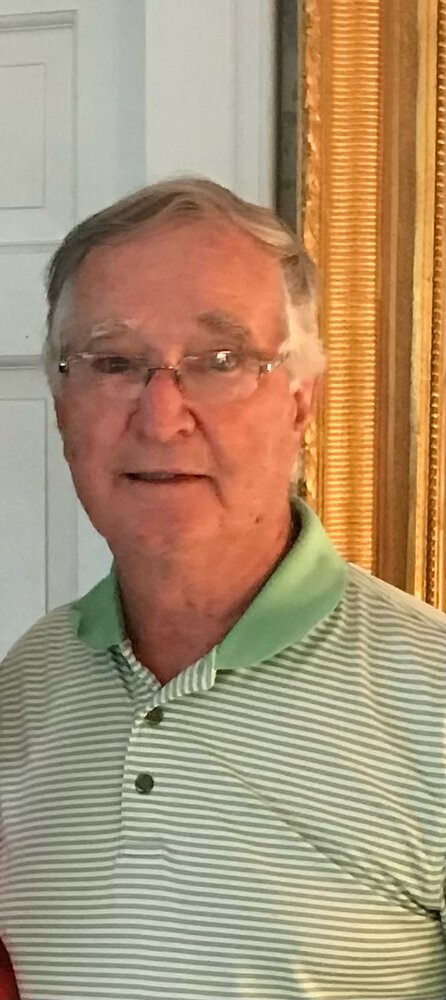 Memorial Mass
11:00 am - 12:00 pm
Thursday, October 6, 2022
St. Johns Episcopal Church
139 Main Street
Massena, New York, United States

Get Directions
Obituary of Gary Marvin Wright
Gary Marvin Wright - loving husband, father, grandfather and great grandfather passed away on Tuesday, September 27, 2022, surrounded by his family.

Gary was born and raised in Massena, NY and he and his wife, Claire, have called Massena home for the past 83 years. Gary and Claire (Bourgoujian) Wright were married for 64 years and blessed with 3 children, Kelly (Tom)Cross, Mark (Jamie)Wright, and Margo (John)Newtown; 8 grandchildren Jackie, Tommy (Alaina), Andrea (Jack), Dillon (Ashley), Hannah, Jack, Mary Claire and Sarah; 2 great grandchildren Bowen and Baylor.

Gary's family, especially his grandchildren, brought him so much joy and happiness. They will remember him for his soft heart, his quick wit, his unique sense of humor and his love of telling a good joke, whether appropriate or not. His family will cherish the many memories of family get-togethers in Massena and Venice Fl., but most especially the 33 Christmases gathered at Gary and Claire's home in Massena.

Gary was a devoted educator as an elementary school teacher and principal at Nightengale School for 34 years. His impact on countless young people was evident in the number of students who visited him later in life. Gary wore many hats throughout his life; coach, realtor, lifeguard, recreation director, librarian, state department inspector, and was active in Massena Youth Hockey and the vestry at St. John's Episcopal Church.

Gary is survived by his loving family, several nieces and nephews and many cherished friends. Gary was predeceased by his father, Donald, his mother, Georgianna; his brother, Dale; and his sister, Kay.

A memorial service will be held at 11 am Thursday, October 6 at St. John's Episcopal Church in Massena, NY. In lieu of flowers, memorial contributions may be me made to St. John's Episcopal Church, Massena and The Suffield House Resident Council,1 Canal Road, Suffield Ct. 06078 [google.com] (860)668-6111.
Arrangements have been entrusted to Frary Funeral Home, 60 Maple Street, Massena. Online condolences may be shared with Gary's family at www.fraryfuneralhome.com
Share Your Memory of
Gary